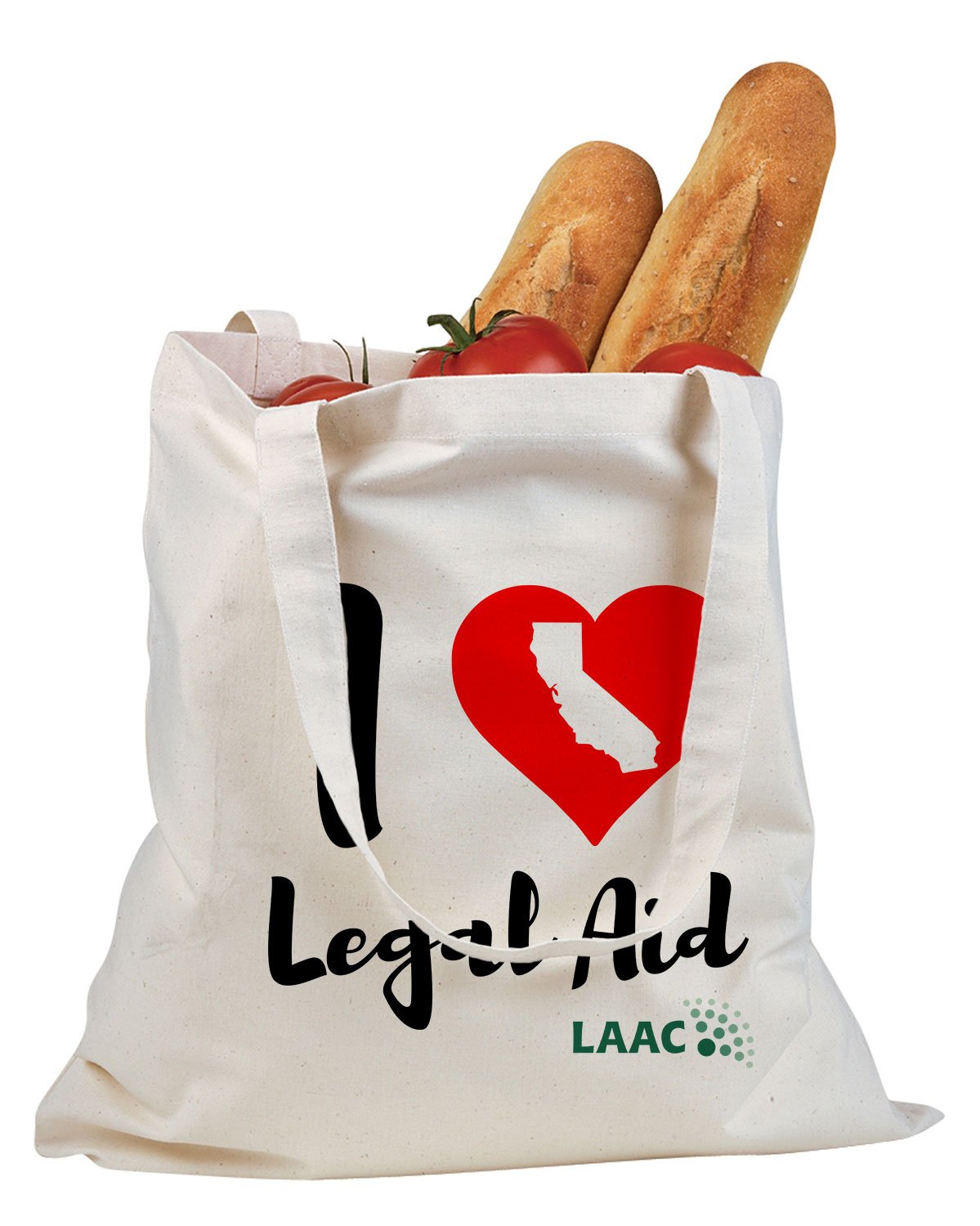 Bag features: I ❤ Legal Aid printed using direct to garment printing, 100% cotton canvas tote bag, and self-fabric handles.
Care:
Shirts are pre-shrunk but will shrink slightly after the first wash.
Wash shirts inside out, gentle cycle, in cold water. For best results hang dry. Never use bleach or fabric softener (including both wash and dry cycles).
Designed and printed in USA with water-based fabric dye.