$

20.00
I ❤ Legal Aid Face Mask (2 pack)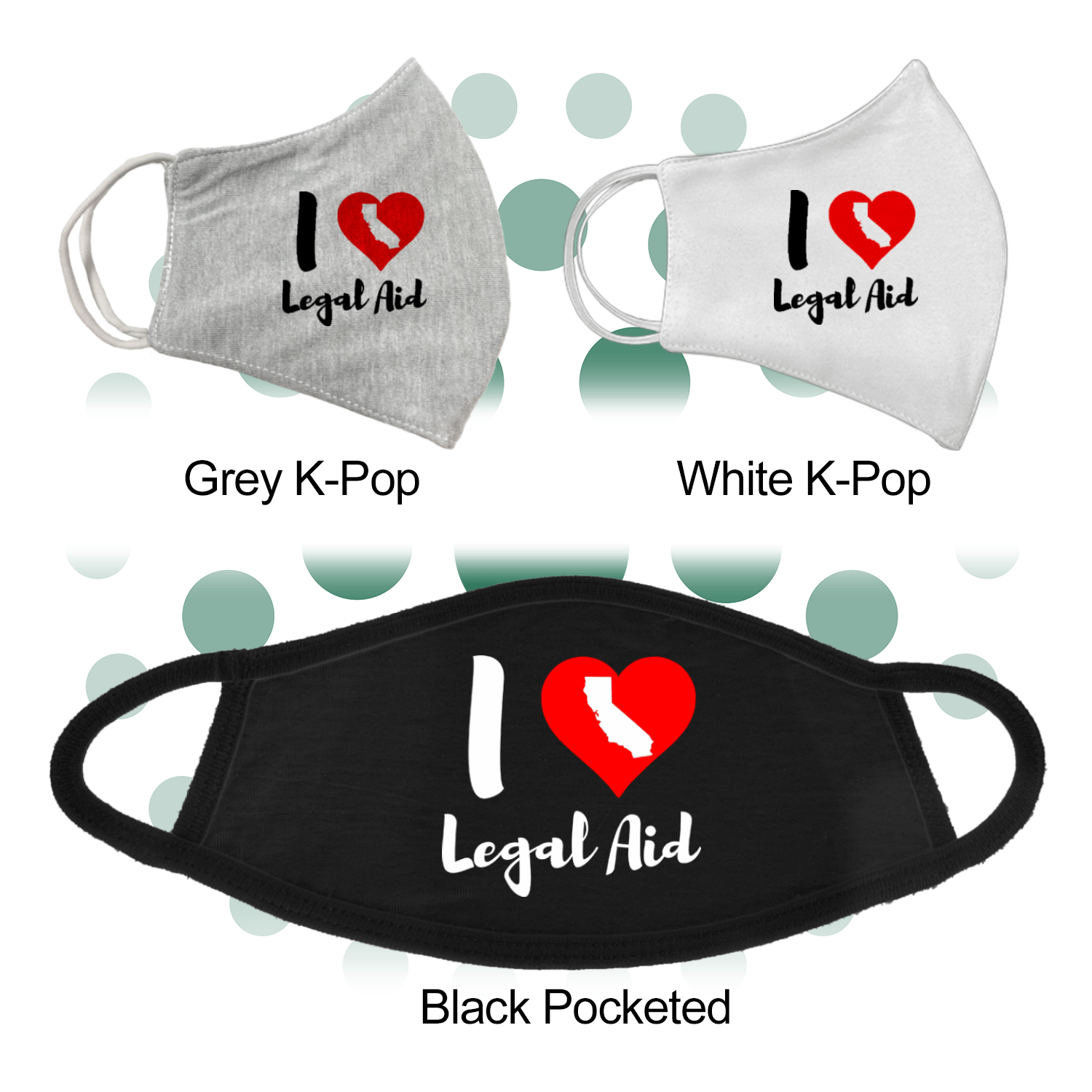 Show your love for Legal Aid while staying safe.
Grey and White K-pop idol inspired style masks have logo printed with fabric dye on the right cheek. The face mask made out of a cotton blend jersey. It comes 2 to a pack. Fabric is woven in Korea using Japanese Technology to help guard against UV, Pollution, Dust and Other Contaminant Particles. Sewn and crafted in Vietnam.
The black pocketed mask is triple layered 100% cotton with a compartment for slipping in an additional filter. The fabric has an anti-microbial quality that lasts about 40 washes. The logo is applied to the center of the mask.
*We make no claims on medical grade or level of protection against the Corona virus Covid-19.